In Bulgaria drinking of mineral water was not popular 5 years ago
Usually Bulgarians drink water from the tap. The water from the tap can be used for cooking, washing and bath. 20 years ago mineral water was considered as healing water and only people with specific health problems had drunken mineral water. In the past the most popular brand was "Hisar" mineral water. It is still one of the top popular brands.
Hisar mineral water bottles look like this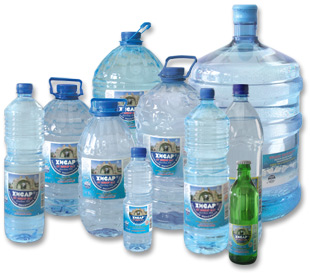 Hisar mineral water springs from more than 400 meters. The thermal field in the city of Hisaria consists of 22 springs. All of them belong to the Sredna Gora group of mineral springs which most probably have been a zone of huge volcanic activity in the past.
Another popular Bulgarian mineral water brand is Devin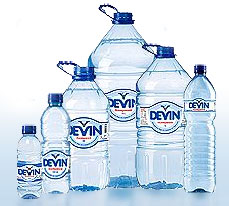 Devin mineral water springs from 700 meter in Rodopi Mountains. It has two versions – the mineral and the law mineral (it has the same label, but colored in pink)
Gorna Bania is preferred mineral water brand from many Bulgarians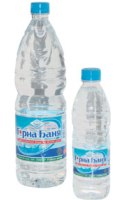 Gorna Bania mineral water springs in Sofia district Gorna Bania.
Bankia mineral water brand is lately owned by Coca Cola Company
Bankia mineral water springs from 700 meter in the thermal field in city Bankia. I promise to put picture of this bottle soon.
What to drink when you are in Bulgaria?
You can drink water from the tap – it is healthy, no danger for your health.
You can try different brands Bulgarian mineral water – we have more than 10.
Bulgaria is famous for its mineral water healing sources, it is not bad idea to book relaxing trip to Hisaria, Bankia, Gorna Bania or Velingrad. I promise to go to all these cities to make special video report for you.